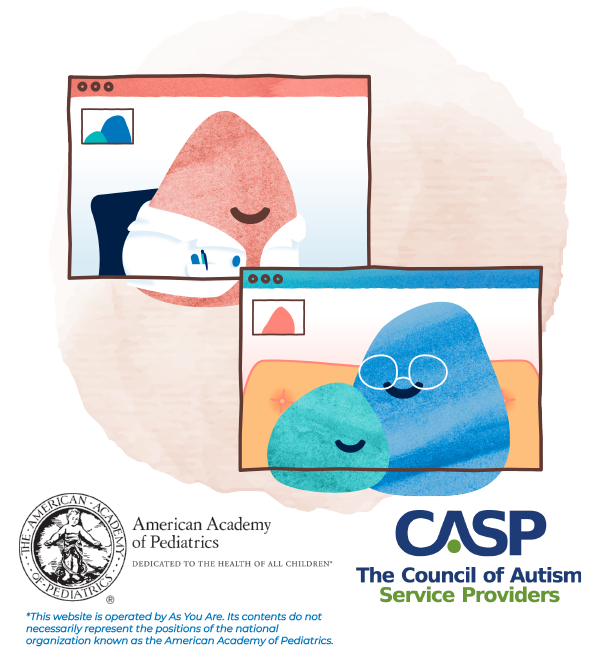 Virtual Autism Diagnostic Evaluations for

Kids
Appointments are available now!
As You Are is a team of physicians who specialize in guiding families along their autism journey.
Do you ever notice things about your son or daughter while they play, interact or communicate? Maybe you are unsure if a diagnostic assessment is needed, but you wish you could chat with a doctor? Our virtual clinic is here to help!
Our team of physicians will help you understand if the behaviors you're seeing can be best explained by autism or another diagnosis.
At As You Are, we equip parents with the knowledge and resources they need to help their children flourish. Bring your whole self. Bring your whole family. As You Are.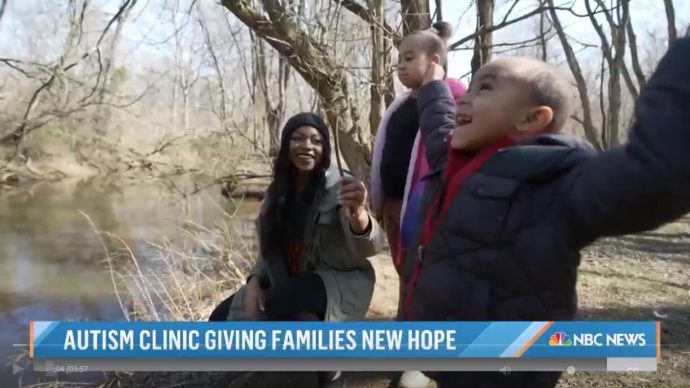 As Seen on the TODAY Show
Getting an official autism diagnosis is critical for families to expedite treatment and care during their child's short development window, and As You Are is a virtual clinic that is becoming a game changer in the race for evaluations. NBC's Blayne Alexander reports for TODAY.
Appointments are available now!
We see kids 16 months – 10 years old.
We accept insurance, including Medicaid and TRICARE. Coverage may vary by state and is based on each child's benefits plan.
Referrals are welcome, but not required.
See your dedicated Board Certified Physician every time.
We use telehealth appointments – virtually, from the comfort of home.
Families can receive support to help them navigate accessing appropriate care and resources after receiving a diagnosis.
Our services are currently available in 48 states with plans to be able to help families nationwide by the end of 2023.
How It Works
Our evaluation process is complete in three individual telehealth video appointments, including a clinical interview, standardized behavioral observation and results appointment. Depending on the needs of the child, additional appointments may be required. During the results discussion, our physicians will provide a diagnosis that is most appropriate for your child. Not all children receive a diagnosis of autism because another diagnosis may be a better fit.
Other diagnoses children may receive include: Expressive speech delay, Receptive speech delay, Sensory processing disorder, Generalized anxiety, Global developmental delay.
Together, we can help families better understand whether the symptoms they are seeing are best explained by an autism diagnosis or another diagnosis, guiding them to the best next steps.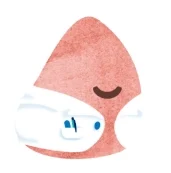 Step 1
Parent or Guardian can schedule an appointment directly on AsYouAre.com. OR Providers can refer a family to As You Are at AsYouAre.com/refer and the family receives an email with instructions on how to get started.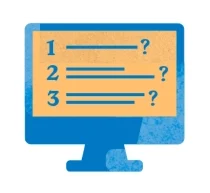 Step 2
Family provides basic information like family history, development and health history using the online questionnaire.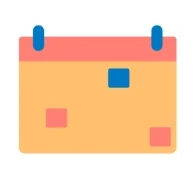 Step 3
Family schedules the 1st of 3 appointments with their dedicated physician. Depending on the needs of the child, additional appointments may be required.
Step 4
During the results appointment, physician shares diagnosis with family for appropriate care.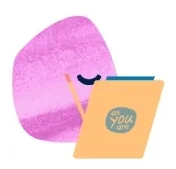 Step 5
As You Are Care Sidekicks™ are available to connect families with appropriate resources and guide the family along their journey after a diagnosis.
We Think Your Child is Awesome.
It's why we opened our virtual clinic.
Together we'll get to a diagnosis, make a plan you feel great about, and coordinate ongoing care.
Start Small. Build big.
We know the process can be long and frustrating. That's why As You Are is here – to help you navigate every step of the way and give you and your child valuable time back. Our process only takes a few minutes to get started.
You can get started below and help us learn more about your child. Here's a peek into what our process looks like from start to finish.
Meet Our Physicians
Our physicians are specifically trained to diagnose neurodevelopmental conditions, including autism, and work with your family to create an evidence-based care plan.
Your Partner
Our approach automates the evaluation process helping us provide a more accurate and timely diagnosis. This allows our physicians to spend more quality time with your family and allows outside specialists to focus on difficult and complex cases.